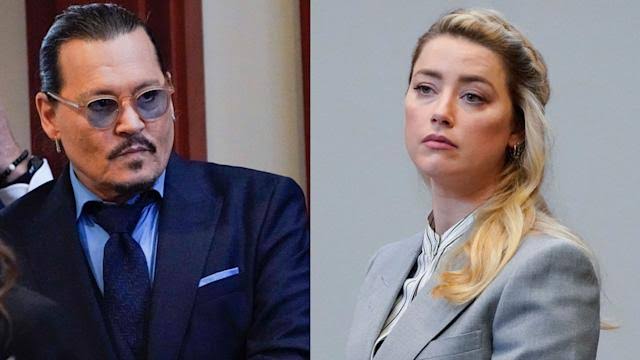 After a six-week trial in Virginia, jury deliberations in the high-profile defamation case between Johnny Depp and Amber Heard have begun. Mr. Depp, 58, has filed a $50 million (£40 million) lawsuit against his ex-wife for an article she wrote in which she claims to be an abuse victim.
Ms. Heard, 36, filed a countersuit for $100 million. "Hold Ms Heard accountable for her 'lies,'" Mr Depp's lawyer asked jurors. Mr Depp, according to Ms Heard's team, is a bully and abuser who should not be trusted. For a verdict, the jury of seven must reach a unanimous decision. They started deliberating soon after both sides finished their closing arguments. Ms Heard's lawyer, Benjamin Rottenborn, reminded jurors of explicit text messages between Mr Depp and his friends, in which he expressed his desire to harm his ex-wife. Mr Rottenborn said, "This is a window into the heart and mind of America's favourite pirate." "This is the real Johnny Depp," says the narrator. Ms Heard's allegations of abuse, on the other hand, were described as "wild, over-the-top, and implausible" by Mr Depp's lawyer Camille Vasquez. Ms Vasquez said, "There is an abuser in this courtroom, but it is not Mr Depp," referring to an audio recording in which the actress admits to hitting her then-husband. "Ms Heard repeatedly verbally, physically, and emotionally abused Mr Depp," she said.
Hundreds of screaming fans greeted Mr. Depp outside the courtroom on Friday morning, as they had done on most days of the trial. The celebrity case, which was broadcast live every day, drew a lot of attention from the public as both actors accused each other of emotional, physical, and verbal abuse.
Pic Courtesy: google/ images are subject to copyright