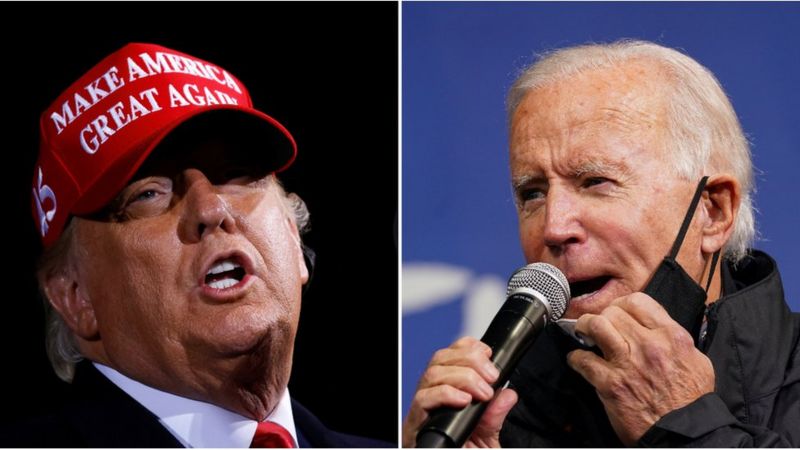 The United States Presidential Election campaign has reached its final round, with President Donald Trump and Democrat Presidential candidate Joe Biden campaigning against each other aggressively.
Mr. Trump has campaigned in around five crucial states, which can decide the course of the US Presidential Election.
At the same time, Mr. Biden has participated in a colourful election campaign event organised in Pennsylvania, which is also a key state but not a swing state.
Opinion polls suggest Mr. Biden enjoys a clear advantage over his Republican rival, Mr. Trump.
It is yet to be seen whether Mr. Biden can transform this advantage to his victory in the Presidential Election.
As far as the US election is concerned. What matters is how the swing states respond. The ultimate winner will be he who wins the heart of the swing states.
The US Election is just few hours away. The global community is keenly watching the developments in the United States.
This year's election is truly unpredictable. It is believed that it will the most toughest competition of the present century.
The US Presidential Election 2020 happens amidst the Covid-19 threat. The US is one of the worst affected countries in the world.
Photo Courtesy: Google/ images are subject to copyright