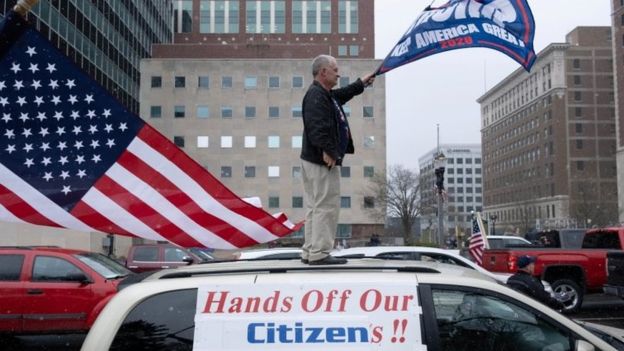 The White House has strongly defended a tweet, in which United States President Donald Trump criticised certain tough lockdown measures imposed by certain regional governments on their respective regions.

Recently, several locals expressed their unhappiness towards the tough measures imposed in the name of keeping the coronavirus outbreak under contro.

With his tweet, he has supported the protesters who recently raised their disagreement against the tough measures.

Many fell that the tweet is political in nature. Notably, all those regions Mr. Trump has mentioned in his tweet are governed by Democrats.

Minnesota, Michigan and Virginia are the regions which have been named in the tweet made by Mr. Trump.

The regional governments have not yet responded to the tweet made by the head of the federal government.

The tweet of Mr. Trump has opened up a serious debate across the country on whether these regional governments have imposed unnecessary restrictions over their respective territories.

Many see this as an attempt by Mr. Trump to expand his party's support base in the regions where his party has no powerful presence.

Democrats have expected to come out strongly against the provocative tweet made by the United States President.

The matter is likely to earn a political angle soon.

Photo Courtesy: Google/ images are subject to copyright